« Posts under Ferret-a-day
He has no shame when hyper.
He's such a dork.
Or more accurately, trying to chew the unchewable cardboard tube.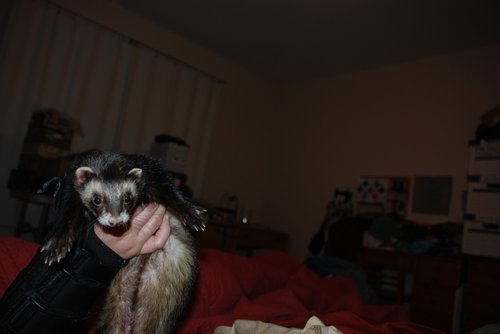 But since I'm wearing my wrist brace, I'd guess a minion snuck in my blankets for a nibble. 😛
Just look at that pathetic little face.