« Posts tagged Draco
Artwork by Cousin Jessica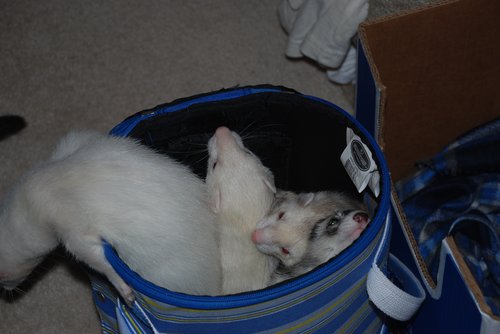 Someone has been slacking off on his ferret picture duties since he started back to work, so I guess it's time I gave ya'll a fix. The upcoming photos are primarily from Christmas with the cousins, so prepare for some plumpies!
Answer: Its a ball that talks, every single time it gets nudged.  Guaranteed to drive you crazy while entertaining your pet for hours.
Ferrets don't come equipped with rear-view mirrors.