« Posts tagged Ysabell
Artwork by Cousin Jessica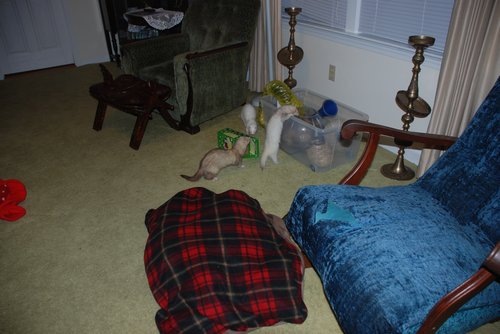 Ys looking into the toy bin while Ares and Nix wait for loot.
So here's an Ysabell wearing a silly ferret shirt.  I hope you can appreciate the risks of putting her into one of these.  So many teeth….
Answer: Its a ball that talks, every single time it gets nudged.  Guaranteed to drive you crazy while entertaining your pet for hours.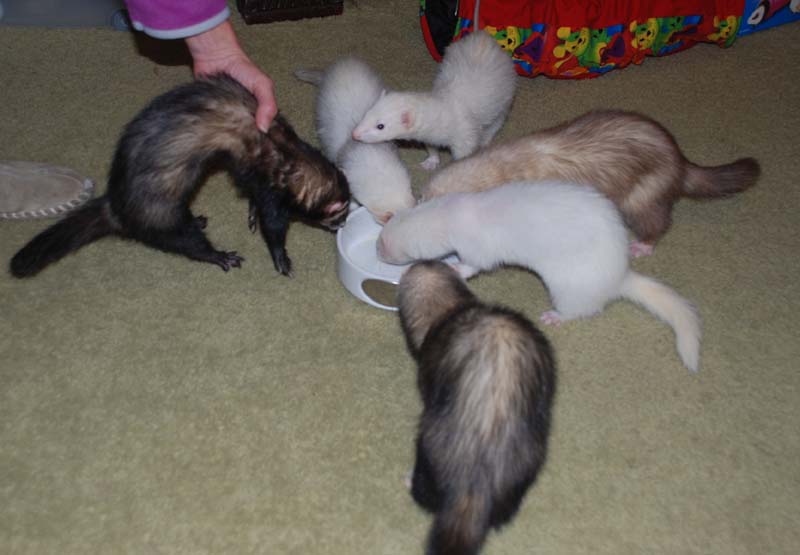 So we had to send security to retrieve him.
For their morning ferretone conversation.